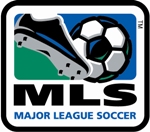 Major League Soccer charts new territory among major professional sports leagues in the United States by launching a youth development initiative that allows teams to acquire, outside of the annual draft, top young players from their respective local areas.
MLS Launches Youth Development Initiative
Teams to benefit from scouting and developing local talent
NEW YORK – Today Major League Soccer charts new territory among major professional sports leagues in the United States by launching a youth development initiative that allows teams to acquire, outside of the annual draft, top young players from their respective local areas. Ultimately, this initiative will enhance the quality of young players entering the League and allow more of them to represent their hometown teams.
MLS is requiring each of its teams next season to establish a youth amateur program, separate from the pro club. These youth teams will give talented young players with professional aspirations an excellent opportunity to pursue their dreams, stay close to home, and continue their education. Players registered for at least 24 months in an MLS youth program become eligible to sign a professional contract with that team without entering the MLS SuperDraft.
"The launch of youth development teams for MLS clubs is a major step forward for professional player development in the United States," said MLS Deputy Commissioner Ivan Gazidis. "MLS clubs will be able to invest resources in scouting and developing talented young players who will ultimately have the opportunity to graduate directly onto the first team roster. Those clubs which develop the best programs will reap the rewards on their senior roster. This new focus on youth development at the local level will provide tremendous additional opportunities for the best young American players and will better connect our clubs to their communities."
During the next few years, MLS clubs will create teams in up to six age groups. Players on these teams will wear the club's colors and train under the team's coaching staff. Players on MLS youth teams may be able to compete with other youth club teams at various times during the year. MLS youth programs will not jeopardize a player's NCAA eligibility.
Teams with existing youth programs that meet the established criteria may begin registering players to their Home Grown Player List this season. Therefore, the first "graduates" of these programs could move directly onto MLS rosters as early as 2008. Through 2010, teams will be permitted to sign up to two players from its Home Grown Player List per year.
The MLS youth programs will meet a number of standards, including:
The program will be based in the team's "Home Territory" approved by the MLS Board of Governors.
Each team will be allowed one team of up to 18 players in each of the following age groups on its Home Grown Player List:
Under-25, U20, U18, U16, U15 and U14
Clubs will hire at least one coach for each age group.
Players on these teams will be registered on the team's Home-Grown Player List.
A minimum number of training and game days per year has been set for each age group.
All players must reside in a team's "Home Territory" for at least one year prior to being added to the team's Home Grown Player List. Players must be added to an MLS team's Home Grown Player List prior to entering a four-year college, but can maintain their Home Grown Player status during college if registered before entering that institution. Similarly, members of the U17, U20, and U23 U.S. National Teams cannot be added to an MLS team's Home Grown Player List, but a player already on a Home Grown Player List can maintain that status if selected for a U.S. National team at a later date.
Major League Soccer has already established player development programs unique among U.S. professional team sports with its Reserve Division, which recently completed its second season, and Generation adidas, which provides scholarships for select players. This new initiative complements those existing programs and reemphasizes Major League Soccer's ongoing commitment to player development and lasting connections to its teams' communities.
news