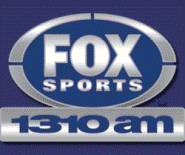 Millennium Radio and WADB have announced today that Jersey Shore Boca alum Chris Konopka will appear on Fox Sports Radio 1310 as a guest of host Kevin Williams on "The Locker Room" live sports talk show on Tuesday April 8. The former Boca standout is in his second year of professional soccer and recently signed a contract with the fabled Irish soccer club Bohemians FC of Dublin.
Boca Alum To Appear On Fox Sports Radio 1310
Former Jersey Shore Boca standout and new Bohemians FC goalkeeper will talk long-distance from Ireland with host Kevin Williams on "The Locker Room"
OCEAN TWP, NJ (April 7, 2008) – Millennium Radio and WADB have announced today that former Jersey Shore Boca soccer club standout Chris Konopka will appear on Fox Sports Radio 1310 on Tuesday, April 8 as a guest of host Kevin Williams on "The Locker Room" live sports talk show.
Konopka is expected to be on the air at approximately 4:15pm ET.
Millennium Radio New Jersey's Fox Sports Radio 1310 WADB is Monmouth & Ocean Counties only sports radio station streaming 24 hours a day online.
WADB covers the entire spectrum of sports through an unmatched lineup of experts from Fox Sports headed by Kevin Williams, eight-time New Jersey sportscaster of the year.
"The Locker Room" is broadcast weekdays from 3pm to 6pm ET and can be heard at Fox Sports 1310 AM, 1160 WOBM AM as well as on-line at www.foxsportsradio1310.com
The daily sports program covers high school, college, regional and national sports on the talk show which will gives shore-area listeners a regular opportunity to call in and express their thoughts and opinions.
"The Locker Room" features several guests on each daily broadcast including local and national coaches, athletes and members of the media.
Konopka recently signed his second pro contract with the fabled Irish soccer club Bohemians FC of the Eircom League of Ireland Premiere Division after spending his first professional season with the Kansas City Wizards of Major League Soccer in 2007.
The Bohemians also nicknamed the "Gypsies" are one of the oldest soccer clubs in Europe having been founded in 1890 and are considered by many to be the top professional club in Ireland.
The Bohs finished in third place during their 2007 campaign with an overall league record of 16 wins, 10 draws and 7 losses and is one of the teams being tipped as potential title challengers this season.
After 5 games into the early 2008 season, Bohemians hold an overall record of 4 wins, 1 loss and no ties (12pts) and sit tied for second place in the division.
The Gypsies will also compete in the Eircom A-Championship Shield, Eircom League Cup, Football Association of Ireland Cup and the UEFA Intertoto Cup this year.
Although Konopka is still waiting his first team league debut for Bohs, the Toms River native did lead the Gypsies to a 1-0 shut out in a full 90 minutes on March 29 in the first round of the Eircom League A-Championship Shield against powerhouse Drogheda United.
A 2003 Toms River East High School graduate, Konopka is also a member of the United States U23 National Team (Olympic Team) Player Pool.
At the collegiate level, Konopka starred for four years (2003-2006) between the pipes at Providence College in Rhode Island for Coach Chaka Daley and finished third all-time in the most games ever played by a Friar goalkeeper.
In his senior year, the New Jersey native garnered All-Big East Second Team accolades becoming only the second keeper in Friar history to receive All-League honors.
He capped his college career by becoming the first player from Providence College to be drafted by a Major League Soccer team when the Wizards selected him in the 2007 MLS Supplemental Draft.
A long-time Jersey Shore Boca Soccer Club veteran, Konopka was a member of Boca's youth system, SYL, U20 and U23 teams throughout his career as well as a member of Boca's PDL team in 2003.
The Jersey Shore Boca Soccer Club has been a fixture in the soccer community since 1978 and is one of the oldest and most respected soccer clubs on the East Coast.
Boca is celebrating their 30-year anniversary in 2008.
For more information on the Jersey Shore Boca Soccer Club, visit the Club's official web site at www.jerseyshoreboca.com
news