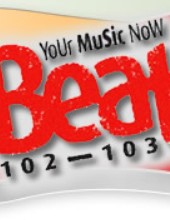 Irish regional radio station Beat 102-103 have announced that Jersey Shore Boca alum and new Waterford United goalkeeper Chris Konopka will appear on air on Saturday February 27 as a guest of sports presenters Vincent Bradley and Martin Clancy on the "30 Minute Sportsbeat" sports talk show. A long-time Boca veteran, Konopka was a member of multiple Boca teams throughout his career.
Boca Alum To Appear On Irish Radio
Jersey Shore Boca alum and new Waterford FC goalkeeper Chris Konopka will talk long-distance from Ireland about the new season on Beat 102-103
WATERFORD, IRELAND (February 24, 2010) – Irish regional radio station Beat 102-103 have announced that former Jersey Shore Boca standout and new Waterford United goalkeeper Chris Konopka will appear on air on Saturday February 27 as a guest of sports presenters Vincent Bradley and Martin Clancy on the "30 Minute Sportsbeat" sports talk show.
Konopka is expected to be on the air at approximately 12:30 pm ET and the show can be streamed on the internet at www.beat102103.com.
Beat 102-103 is the first of a new tier of Irish regional radio stations. It is the only station licensed to cover counties Wexford, Waterford, Carlow, Kilkenny and South Tipperary.
Soon after the station's launch in July 2003, Beat 102-103 established itself as the market leader among young adults across the South East of Ireland.
Beat 102-103 is music driven with a broad mix of new and contemporary music in addition to news, sports and talk programming relevant to young adults.
The 24 year old Konopka, who begins his third season in the League of Ireland this year, signed with Waterford last December having already won back-to-back FAI Cup medals and one LOI Champions medal during his first two years on the Emerald Isle.
Waterford United also nicknamed the "Blues" or "United" are one of the oldest soccer clubs in Ireland having been founded in 1930. United's home venue is the newly constructed Waterford Regional Sports Center in Waterford.
Konopka ended his 2009 season winning his second FAI Cup medal with Sporting Fingal FC of northern Dublin.
The highly rated shot-stopper spent 2008 with Bohemians as their number two keeper winning two pieces of silverware with the 2008 League of Ireland Premiere Division and FAI Cup champions.
Konopka has etched his name into the Irish soccer history books as the first American born player in history to ever win the "Irish Double" as well as the first American player to win back-to-back FAI Cup medals.
The New Jersey born goalkeeper spent his first professional season in 2007 with the Kansas City Wizards of Major League Soccer.
At the collegiate level, he starred for four years (2003-2006) between the pipes at Providence College in Rhode Island and finished as one of the top goalkeepers in Friar history.
A long-time Jersey Shore Boca Soccer Club veteran, Konopka was a member of Boca's youth system, Super Y-League, U20 and U23 teams throughout his career as well as a member of Boca's Premiere Development League team in 2003.
The Jersey Shore Boca Soccer Club has been a fixture in the soccer community since 1978 and is one of the oldest and most respected soccer clubs on the East Coast.
Boca will be celebrating their 32-year anniversary in 2010.
For more information on the Jersey Shore Boca Soccer Club, visit the Club's official web site at www.jerseyshoreboca.com
news