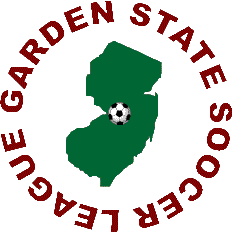 The Jersey Shore Boca men's open team will seek to capture the Garden State Soccer League Cup on Sunday when they travel to New Brunswick and square-off against the German American Kickers for a chance to advance to the GSSL Cup Final later that day. Boca topped Sebil SC 5-1 in the Cup quarter-finals last week.
Boca Men Advance To Semi-Finals of GSSL Cup
Will face the German American Kickers on Sunday for chance at Cup finals
TOMS RIVER, NJ (June 23, 2005) – The Jersey Shore Boca men's open team will seek to capture the Garden State Soccer League Cup on Sunday when they travel to New Brunswick and square-off against the German American Kickers for a chance to advance to the GSSL Cup Final later that day.
The Garden State Soccer League Cup semi-finals and finals will be held at the Jersey Knights Soccer Complex on Sunday, June 26th with the semi-finals kick-off slated for 10:15 AM.
Boca advanced to the semi-finals by defeating the Sebil Soccer Club from Wayne 5-1 in a quarter-final match last Sunday.
Boca goalkeeper Mike McCullion, a former Monsignor Donovan High School and College of New Jersey (Trenton State College) standout was named player of the game in the quarter-final match for his stellar performance in goal.
Also making contributions for the Boca men over the last several games in the run for the Cup are former Monmouth University players Guy Lockwood (Southern Regional) and John Carozza (Central Regional) as well as Ocean County College graduates Andrew Hawtin (Toms River East) and Jason Mancuso (Toms River North).
Long-time Boca veteran Eddie Decker (Toms River East – East Stroudsburg University), who played professionally with the NJ Stallions of the USL and with Boca's PDL team in 2003, will be returning to the men's open line-up for Sunday after several weeks of recuperating from a knee injury.
Ryan Applegate of Central Regional-Rowan University and Christian Treney of Toms River East-Methodist College are player-coaches of the team.
According to Applegate, Thomas Bannionis (Berkeley Township) who has scored 5 goals over the last two games is deserving of the team's MVP award this year.
However, Lithuanian born Bannionis will not be available for Boca's the semi-final game as he was shown a red card and sent-off during the quarter-final match last Sunday against Sebil.
If Boca advances to the final game Sunday afternoon, Bannionis may be available to play.
The Jersey Shore Boca men's open team plays in the Semi-Pro Division of the Garden State Soccer League and has an overall record of 11-4-2 including a trip to the New Jersey Amateur Cup finals back in April.
"Our men's open team has a solid group of players who know the game very well. Some are long-time Boca veterans, some played professionally and others are new to our Club. Ryan and Christian have done an outstanding job with them the entire year which will hopefully end with capturing the league Cup. On behalf of everyone in our Club, I want to wish them the best of success on Sunday" mentioned Walt Konopka a member of the Jersey Shore Boca Board of Directors who also runs Boca's U23 Summer Program.
Jersey Shore Boca has been a fixture in the soccer community since 1978 and is one of the most respected soccer clubs on the East Coast.
The Club is celebrating their 27th year of existence in 2005.
For more information on the Jersey Shore Boca Soccer Club visit the Club's official web site at www.jerseyshoreboca.com

news