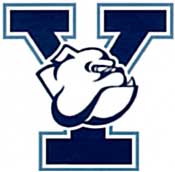 Jersey Shore Boca U18 member Jack Facemyer was honored today by the Asbury Park Press for his outstanding academic achievements while in high school. Facemyer, who is a two-year member of the Boca Super Y-League teams, will continue his soccer and academic careers at Yale University in the fall.
Published in the Asbury Park Press
June 11, 2003
"Academic Leaders"
Welcome to the third annual Asbury Park Press Academic Leader special section. This section was begun specifically to honor the academic achievements of high school seniors in Monmouth and Ocean counties, although the students here also have shown dedication to their communities, the arts and athletics.
The following criteria for naming the Academic Leaders were established by the Press with input for area educators and after reviewing other recognition programs.
Principals in each high school were asked to select that school's Academic Leader based on the following areas:
Grade Point Average
Extra-Curricular Activities
Community Service
Other Work in the Community
The Press congratulates all the Academic Leaders chosen this year. And many thanks to the principals, guidance counselors and students who were so helpful in providing this information to us.
JACK FACEMYER
High School:
Pinelands Regional, Tuckerton
Class rank:
5/251
Top achievements and activities:
Treasurer, National Honor Society; secretary, Student Council (grade 12); Spanish National Honor Society; Scholar Athlete Award; All-State Soccer (3rd team); volunteer at youth soccer camps; spoke to elementary school students in DARE program to prevent substance abuse; summer jobs at Rand's Boats and worked for Pinelands Youth Services; MVP soccer and basketball; Relay for life cancer walk (grades 10, 11, 12); Math Team; boy's basketball, 4 years; boy's tennis, 2 years; Super Y-League member, 2 years; club soccer, Jersey Shore Boca
Bio:
18, son of Ann and Rick Facemyer, Tuckerton
On his agenda:
Yale University, New Haven, Conn.
In his own words:
"Over the last three years, helping at soccer camps has become very important to me. If any of these children can find something they lover as much as I love soccer, then sacrificing a few hours a day during the summer was well worth it."
About Jack:
"Jack always has been an integral part of our total school program and is highly respected by both the faculty and his peers." – Thomas Procopio, principal Pinelands Regional High School.
Published in the Asbury Park Press
June 11, 2003
news