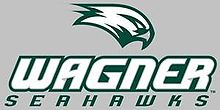 Jersey Shore Boca standout Samantha Jensen has signed a National Letter of Intent with Wagner College and will continue her academic and athletic career with the NCAA Division I Seahawks starting in September. Jensen, a four-year member of the Boca Fusion girl's team, will compete for the women's soccer team as well as the women's track and field squad at Wagner, a member of the Northeast Conference.
Boca's Jensen Signs With Seahawks
Two sport athlete will continue her career at Wagner College
OCEAN GATE, NJ (February 13, 2012) – Jersey Shore Boca standout Samantha Jensen has signed a National Letter of Intent with Wagner College and will continue her academic and athletic career with the NCAA Division I Seahawks starting in September.
Jensen, an All-Shore and All-State selection, will compete for the women's soccer team as well as the women's track and field squad at Wagner, a member of the Northeast Conference.
The Ocean Gate native was a standout member of the Jersey Shore Boca Fusion girl's side for the past four years and helped her Boca ladies to numerous league and tournament accomplishments.
Jensen also led the Central Regional girls soccer team to their first ever Shore Conference B-South championship in 2011 and was the leading scorer for the Golden Eagles during her senior year tallying 16 goals and 6 assists.
In track and field, Jensen is 3-time Shore Conference champion in the 55 meter and 100 meter hurdles. She finished third in NJSIAA Meet of Champions in both events and owns three individual Central Regional records in the 100, 300 and 400 meter hurdles respectively.
Jensen is a member of the Math and Science national honor societies and ranks 13 in her class of 324 with a GPA of 100.6.
Jersey Shore Boca has been a fixture in the soccer community since 1978 and is one of the most respected soccer clubs on the East Coast.
The club is celebrating their 34-year anniversary in 2012.
For more information about Jersey Shore Boca logon to the Club's official web site at www.jerseyshoreboca.com
news