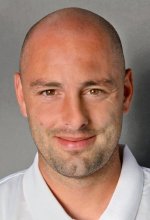 Jersey Shore Boca alum Erik Burstein and his Kutztown University women's soccer team, including five Boca U23 standouts, finished the 20009 season ranked 25th in the final National Soccer Coaches Association of America Top 25 poll for the 2009 college soccer season. Burstein was a two-time member of Boca's NJ State Cup championship teams of 1992 and 1994.
Burstein Guides Kutztown To Top 25 Finish
Boca alum enjoys memorable year as women's head coach
Five U23 players part of historic season
KUTZTOWN, PA (December 14, 2009) – Jersey Shore Boca alum Erik Burstein and his Kutztown University women's soccer team finished the 2009 season ranked 25th in the final National Soccer Coaches Association of America (NCSAA) Top 25 poll for the college soccer season.
The Golden Bears finished with a 15-6-2 record and qualified for the NCAA Division II tournament. Kutztown enjoyed a memorable year by setting a school record for wins (15) and shutouts in a season (13).
Kutztown also finished second in the PSAC East regular season and as PSAC tournament runner-up. During the regular season, Kutztown was nationally ranked in nine of the 11 NSCAA polls during the season. The Golden Bears peaked at ninth in the Sept. 15 poll.
Kutztown's season ended with a 3-1 loss to California (Pa.) in the second round of the NCAA tournament.
Offensively, Kutztown was paced by a balanced attack in which 14 different players scored at least one goal.
"This is a tremendous honor for our program and University," Burstein said.
"It is great to see the hard work of the young ladies rewarded. They sacrificed a lot. This is a good building block for us as we move into the 2010 season."
The Kutztown women's roster for 2009 included five standouts from the Jersey Shore Boca U23 women's team that captured the 2009 MSSL Cup this past summer; juniors Jen Pyne (Wall), Jen Tice (Barnegat), Kelly Bushe (Neptune City) and freshmen Seneca Spina (Phillipsburg) and Carolyn Kahl (Bethel, PA).
Burstein finished his third season in charge of the KU women this fall and has guided the program to an overall record of 37 wins, 18 losses and 7 over three years.
An accomplished goalkeeper in his own right, Burstein was a two-time all-conference, all-county and all-state first-team selection at his alma mater, Toms River East High School and was an All-America selection as a senior in 1994.
Burstein played professionally in both the United States with the Brooklyn Italians and in England with Leyton Orient FC.
He currently holds a USSF National "B" license, USSF National Goalkeeping and Youth licenses, as well as NSCAA Goalkeeping Level III National and Youth diplomas.
Burstein was a two-time member of Boca's New Jersey State Cup championship teams of 1992 and 1994 and former assistant coach of Boca's PDL side in 2003.
Jersey Shore Boca has been a fixture in the soccer community since 1978 and is one of the oldest and most respected soccer clubs on the East Coast.
The club will be celebrating their 32-year anniversary in 2010.
For more information on the Jersey Shore Boca Soccer Club, log on to the club's official web site at www.jerseyshoreboca.com
news