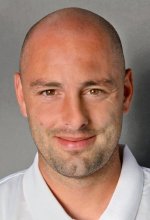 After a youth and pro career along with some coaching stops after his playing days, Boca alum Erik Burstein, who begins his 2nd year in charge of women's soccer at Kutztown, is still as passionate as ever about the sport he loves, his new surroundings and his memories of his former youth club. A two-time member of Boca's State Cup championship teams, he recently took some time to talk to about his first year experiences at KU.
Burstein Loving His KU Experience
Boca alum talks about his new position, upcoming season and memories of his former youth club
TOMS RIVER, NJ (May 1, 2008) – After a distinguished youth and professional career along with some coaching stops after his playing days ended, Jersey Shore Boca alum Erik Burstein, who begins his second year in charge as the head women's soccer coach at Kutztown University, still is as passionate as ever about the sport he loves, his new surroundings and his memories of his former youth club.
Burstein will enter his second season in charge of the women's program at KU this fall after posting an overall record of 10-6-3 his first year.
The former Boca standout headed to Kutztown from Bowling Green State University, where he served as an assistant coach during the 2006 season and prior to BGSU, was the head coach at Division III Rutgers University-Newark for several years.
The Toms River native has also spent time on the coaching staff with the New Jersey Olympic Development Program.
An accomplished goalkeeper in his own right, Burstein was a two-time all-conference, all-county and all-state first-team selection at his alma mater, Toms River East High School and was an All-America selection as a senior in 1994.
Burstein played professionally in both the United States with the Brooklyn Italians and in England with Leyton Orient FC.
He currently holds a USSF National "B" license, USSF National Goalkeeping and Youth licenses, as well as NSCAA Goalkeeping Level III National and Youth diplomas.
A two-time member of Boca's New Jersey State Cup championship teams of 1992 and 1994 and former assistant coach of Boca's PDL side in 2003, Burstein recently took some time to talk about his first year experiences at Kutztown, his motivations for taking the position and recalls some of his youth days with Boca.
===============================================================
Interview with Erik Burstein, Head Women's Soccer Coach, Kutztown University:
Overall, how was your first season in charge of KU last year both from a team and personal standpoint?
Overall, I think it was a fairly successful season. As a team we are trying to develop a different style of play and promote a totally different mentality from years past, and that is going to take a bit more time. We also need to continue identifying the types of players who meet the very high standard we have here. In addition, we need to recruit players who can be successful in the very competitive environment our program offers … that's not always easy. Personally, I have greatly enjoyed my first year at KU. I absolutely love this place. Our facilities are tremendous, the campus is stunning and the support from the athletic department is truly spectacular. I feel like I have found a "true fit" and I hope to be here for a very long time.
What motivated you to take the position at KU and how does it differ from the previous spots you held?
First off, location – my wife and I really wanted to get back in the northeast and near family and friends. Secondly, the coaching staff's from the other sports KU offers had all been in their positions for 5+ years, that really says something … people come to KU and stay. Finally, and some people laugh when I say this, but I truly believe that KU Women's Soccer has the potential to win a NCAA Division II National Championship and stay very competitive on a national level year-in-and-year-out … that's our goal, no question. As for how it differs, it is impossible to compare. KU is one of the most student friendly campuses I have ever been on. This school is 100% dedicated to student and is an absolutely fantastic place to experience college.
How does your squad look for this upcoming season?
This is my first recruiting class. We are going to be a very young team in the fall (15 freshman), but I think we finally have good depth and far more options then a year ago. The players coming in have tremendous abilities and great potential. Many of them will make an immediate impact in our program this fall.
What were your fondest memories (you can talk about a few if you wish) about playing for Boca?
With no hesitation … winning the state cup twice with the club! Our first state cup championship was in our very first season together, it was magical … everything just came together at the right time. The second cup run was with, without question, the very best group of players I have ever played with which includes Boca alum Marlon LeBlanc, Head Men's Soccer Coach at West Virginia. That team was the real deal and possessed some absolutely fantastic players.
Boca provided players from the jersey shore an opportunity to train with and develop from some of the absolute best coaches in the area. Dave Ellis and Frank Santos were our coaches, but the entire club, then and now, provide its players with a tremendous opportunity to develop properly and compete at the highest levels of the game … truly a priceless experience!
Do you have any aspirations to coach beyond KU maybe into some DI programs in the future?
Although you can never "say never", I can say that I absolutely love being at KU and my family and I are very happy here. I truly feel KU is a perfect fit for me and I hope to stay in this position for many, many years to come. I had a brief experience coaching at the Division I level, as the top assistant at Bowling Green, and it was a great experience … mainly because I worked alongside a great coach in Andy Richards, he is first class. However, I find Division II Athletics to be a great fit for me … it is a perfect balance. I am very passionate about my job, my team and this university (Kutztown)!!!
Thank you for taking the time to speak with us and best of success for this season.
It was my pleasure. Thanks for the opportunity.
===============================================================
Sixty-seven former Jersey Shore Boca standouts including Burstein who previously played for the club on either their Men's, Women's, Super Y-League, PDL, club or youth teams, participated in NCAA intercollegiate soccer last year representing their institutions as players or coaches in some of the top college soccer programs in the nation.
The sixty-seven marked the highest number ever of Jersey Shore Boca players and coaches to participate in NCAA intercollegiate soccer during the same season in the club's history.
Jersey Shore Boca has been a fixture in the soccer community since 1978 and is one of the oldest and most respected soccer clubs on the East Coast.
The club is celebrating their 30-year anniversary in 2008.
For more information on the Jersey Shore Boca Soccer Club, log on to the club's official web site at www.jerseyshoreboca.com
news