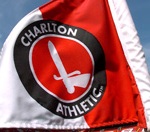 Former Boca and Providence College standout Chris Konopka landed yesterday morning in London for a week-plus trial with EPL side Charlton Athletic. This is the second time in the past 45 days that the Boca alum has been invited for a trial with a FA club.
Charlton Eyes Boca Goalkeeper
Konopka returns to UK for look by Premiership Addicks
LONDON, UK (February 4, 2007) – Former Jersey Shore Boca veteran and Providence College standout goalkeeper Chris Konopka touched-down yesterday morning in London for a week-plus trial with esteemed English Premiership side Charlton Athletic FC.
This is the second time in the past forty-five days that Konopka has been invited for a trial with an English Football Association team.
Upon arrival, the 6'5, 215lb net minder, was the Addicks VIP guest Saturday afternoon at The Valley when Charlton hosted reigning Premiership champions Chelsea in a hotly contested match that saw the visitors from Stamford Bridge take home a 1-0 victory and three points.
Charlton which is trying to avoid relegation to the English League Championship currently remains second from the EPL bottom with 20 points after Saturday's match.
Konopka is expected to be with the Addicks first side all week under the watchful eyes of Charlton's new manager Alan Pardew and renowned goalkeeper coach Mike Kelly.
The trial was arranged by Konopka's agent, Patrick McCabe of First Wave Sports Marketing of Natick, MA.
The former Boca keeper impressed League Championship side Cardiff City in late December during a week-long visit to Wales, with the Bluebirds extending Konopka an open invitation to return as a preview to signing him once his Polish passport receives approval.
A long-time Jersey Shore Boca Soccer Club veteran, Konopka was a member of Boca's youth system, Super Y-League, U20 and U23 teams throughout his career as well as a member of Boca's Premiere Development League (PDL) team in 2003.
Konopka will receive a computer graphics and design degree from Providence.
Jersey Shore Boca has been a fixture in the soccer community since 1978 and is one of the oldest and most respected soccer clubs on the East Coast.
For more information on the Jersey Shore Boca Soccer Club, visit the Club's official web site at www.jerseyshoreboca.com
news