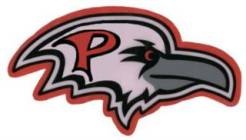 Former Jersey Shore Boca youth standout and long-time club veteran Adam Curtis has been named the head boys soccer at Point Pleasant Beach High School. Curtis, who previously coached the Georgian Court College women's team for six years, played his college soccer at the University of Rhode Island and then professionally with the NJ Stallions of the USL.
The Ocean Star
Tuesday, August 09, 2005
Curtis takes over Gull soccer
By Keith Grace
Adam Curtis has a wealth of experience in the sport of soccer, after playing and coaching on high levels.
In a few weeks, his soccer life turns to a lower level of the game, but rest assured, he will face a big challenge.
Hired by the Point Pleasant Beach Board of Education at its regular meeting late last month, Curtis will take over the Garnet Gull boys soccer program for the fall of 2005 season.
Curtis, who is not a teacher in the district and is a business owner in Bay Head, takes the helm at Point Beach with a well-respected soccer resume. A former collegiate player with The University of Rhode Island's NCAA Division I program, Curtis was with the Georgian Court women's soccer program for six years, including four as head coach. He is now stepping into his first position in a scholastic program.
"The major difference is going to be the fact there is no recruiting in high school," said Curtis, referring to the difference between coaching on the scholastic college levels. "The players I have are the players I get."
"We have got to get them into highly competitive practices and games," he said. "A lot of them haven't played at a higher level or at a club level. I will use the knowledge that I have from the higher level and get them used to playing."
Curtis takes over for Kamul Kansu, who stepped down from the position this past spring. Point Beach was 6-14 in 2004, with a roster dominated by underclassmen. The local program has not finished at or above .500, or qualified for the NJSIAA State Sectional Tournament, since 2001. Curtis is the fourth head coach the program has had in the last seven years.
Curtis said he was given a preliminary team list for the 2005 season from the school with approximately 40 names. He said one of his short-term goals will be to hit the .500 mark by the NJSIAA cutoff for the state tourney.
"I want to turn this into a highly competitive program," said Curtis. "We want to be a state tournament qualifier."
Published in The Ocean Star
August 9, 2005
Coast Star Newspapers, Inc.
All rights reserved.

news