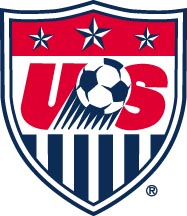 Jersey Shore Boca goalkeeper and Providence College freshman Chris Konopka has been named to roster of the US Soccer Region I U-19 Men's Olympic Development Team and will travel to The Home Depot Center in January to compete for a spot on the United States U-20 Men's National Team.
Goalkeeper Heads To California
Will compete for a spot on the Under-20 US Men's National Team
TOMS RIVER, NJ (December 10, 2003) – Jersey Shore Boca goalkeeper and Providence College freshman Chris Konopka has been named to roster of the US Soccer Region I Under-19 Men's Olympic Development Team that will travel to California in January next year.
The U-19 Region I team will compete against the U-17 and U-18 US Men's National Teams as well as against three other Regional U-19 teams in a 5 day competition from January 2 to January 6 held at the US Soccer Federation's new National Team Training Headquarters at the Home Depot Center in Carson, CA.
The purpose of this national soccer event is to help further identify the country's top elite young players for selection to the Under-20 Men's US National Team player pool for 2004 and 2005.
The competition will be attended by members of the United States Soccer Federation national coaching staff including Thomas Rongen, head coach of the men's U-20 US National Team, David Dir, goalkeeper coach of the men's U-20 US National Team and Glenn "Mooch" Myernick, head coach of the men's U-23 US National Team.
Bruce Arena, head coach of the senior United States Men's National Team is also expected to attend.
Konopka and the U-19 Region I team will get a chance to compete against the best young soccer players in the United States.
They will go head-to-head against Freddy Adu, Arturo Alvarez, Eddie Gaven, Craig Capano and Guillermo Gonzales, all from Major League Soccer, who have been invited to the event by Rongen along with other US National Team players.
The Toms River native is one of only sixteen players selected to the U-19 Region I team from thirteen northeast states located between Maine and Virginia. He is also only one of two players selected to the team from New Jersey.
David Roman from Monroeville, NJ, a freshman from Seton Hall University, is the other Garden State resident selected to the team.
The U-19 Region I men's team is coached by Gerry Sharpe of Virginia Beach, VA and Gene Klein of Pittsburgh PA.
Sharpe holds an US Soccer Federation A license, English Full Badge and is a former professional player with Bristol City, England.
Klein, a specialist in goalkeeper training, holds an Advanced National Coaching Diploma awarded by the National Soccer Coaches Association of America as well as an A coaching license of the United States Soccer Federation.
Konopka has just completed his first collegiate soccer season under Coach Chaka Daley at Providence College, a member of the Big East Conference.
He played in 5 games for the Friars while starting two. Konopka posted a 1.63 goals against average and 72.2% save percentage for the season.
The freshman goalkeeper made his first collegiate start in goal for the Friars on October 14th against Brown University.
Konopka played the full 90 minutes of regulation time and 20 minutes of overtime and made five saves against the Ivy League powerhouse, including a penalty kick attempt which preserved a 2-2 tie for Providence.
The Bears were ranked #20 in the nation at the time.
The 6 foot 4 inch goalkeeper also helped the Friars upset the #22 nationally ranked Virginia Tech Hookies on November 9th in Blacksburg, VA to advance to the semi-finals of the 2003 Big East Conference men's soccer tournament for the first time since 1987.
After playing to a 2-2 tie throughout 110 minutes of regulation and overtime, Konopka made a diving kick save on the fourth Virginia Tech penalty kick attempt to help secure the win for Providence during the penalty kick period.
The Home Depot Center is a 125-acre development in Carson, California featuring state-of-the-art stadiums and facilities for soccer, tennis, track and field, cycling, volleyball, baseball, softball, basketball and other sports.
Designated as an Official U.S. Olympic Training Site, the Home Depot Center is the nation's most complete training facility for Olympic, amateur and professional athletes.
Created around a 27,000 seat soccer stadium, the complex is located on the campus of California State University Dominguez Hills.
The Home Depot Center is the home of the 2002 MLS Cup Champion Los Angeles Galaxy and is the U.S. Soccer Federation's National Team Training Headquarters.
Konopka is a 2003 Toms River East High School graduate and was a three year varsity starter for Coach John Crowley.
He was named one of the top 3 high school goalkeepers in New Jersey as a senior receiving All-American, All-State, All-Shore and All-County accolades.
Konopka, a veteran of the Jersey Shore Boca soccer club, is a two-year member of the US Soccer Region I Olympic Development Team.
He was also a member of Boca's 2003 Premiere Development League team and Super Y-League teams in 2002 and 2001.
Konopka is an aspiring computer graphics and design major at Providence.
Jersey Shore Boca has been a fixture in the soccer community since 1978 and is one of the most respected soccer clubs in New Jersey.
The club is celebrating its 25-year anniversary in 2003.
Jersey Shore Boca will compete in the United Soccer Leagues elite Super Y-League for the fourth straight year in 2004.
Boca was also a member of the United Soccer Leagues Premier Development League in 2003.
The complete US Soccer Region I U-19 Men's Olympic Development Team Roster:
Omar Alfonso – MD
Aaron Bonser – NY
Sam Brill – MA
Joseph Brocker – PA
Pat Carroll – VA
Andrae Clark – NY
Frank D'Agostino – CT
Beau Fraser – NH
Patrick Henry – NY
Chris Konopka – NJ – (Toms River, NJ – Providence College)
Jacob Martenson – VA
Carlos Moncaleano – NY
Evan Morris – NY
Carlos Ramierez – NY
David Roman – NJ (Monroeville, NJ – Seton Hall University)
Oscar Yepes – NY
Coach – Gene Klein
Coach – Gerry Sharpe
Administrator – Mike Finnegan

news