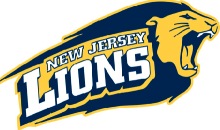 Two former Jersey Shore Boca standouts, Jason Cairns and Gary Lindstra, will be included in the 2011 College of New Jersey Hall of Fame ceremony when their 1996 TCNJ national championship men's soccer team is enshrined on Friday, October 21 as a Team of Distinction. The Boca hall of fame duo has been a member of numerous JSB youth and adult teams over the years, including the Boca NJ State Cup Championship teams of the mid '90s.
Hall of Fame Bound
Former Boca standouts Cairns and Lindstra to be included in TCNJ Hall of Fame Team of Distinction
BERKELEY TWP, NJ (August 18, 2011) – Two former Jersey Shore Boca standouts, Jason Cairns and Gary Lindstra, will be included in the 2011 College of New Jersey Hall of Fame ceremony when their 1996 TCNJ national championship men's soccer team is enshrined on Friday, October 21 as a Team of Distinction.
Cairns and Lindstra were members of the 1996 Lions who, after 4 overtime periods, defeated Kenyon College 2-1 to become the first and only men's soccer team in school history to claim a national title.
Prior to the championship game, TCNJ won four consecutive one-goal games in the NCAA tournament to advance to the finals, including a victory in the semi-final match on penalty kicks to edge Ithaca College in which both Cairns and Lindstra played a role.
The Boca duo helped the Lions post a 17-5-1 overall record in 1996. The team outscored their opponents 56-21 and registered 10 shutouts during the season.
Cairns, a junior forward at the time, was a First Team All-American selection that season, while senior defender Lindstra was named to the conference Honorable Mention squad.
A Point Pleasant native, Cairns re-wrote the Lions record books during his college career. He achieved All-American status during three of his four years at TCNJ and was honored as the NSCAA Division III Player of the Year in 1997. The Boca alum is the all-time TCNJ leader in assists (48) and fifth all-time in goals scored (43).
Cairns was drafted by the Cincinnati Riverhawks of the USL A-League in 1997 spending two years with the club before moving to the NJ Stallions of the same league.
Lindstra, who starred for Brick Memorial during his high school days, had a solid career at TCNJ receiving numerous All-Conference and All-Region honors during his four years in Trenton.
The former Boca standout recently has played a huge part in the Wall High School's famed soccer program guiding the Knights varsity team for several years including winning a NJSIAA Group III Championship in 2004.
The TCNJ Hall of Fame event will be held on Friday evening, October 21 in the Brower Student Center on the Ewing campus.
Cairns and Lindstra are long-standing Jersey Shore Boca alumni. Both have been members of numerous Jersey Shore Boca youth and adult teams over the years, including the Boca NJ State Cup Championship teams of the mid '90s.
Jersey Shore Boca has been a fixture in the soccer community since 1978 and is one of the most respected soccer clubs on the East Coast.
The club is celebrating their 33-year anniversary in 2011.
For more information about Jersey Shore Boca logon to the Club's official web site at www.jerseyshoreboca.com
news