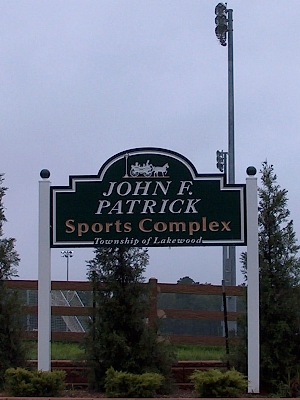 The Boca U23 men's soccer team will compete for the Mid-Atlantic Summer Showcase League (MSSL) Championship in their own backyard as league officials announced today that the 2006 men's and women's MSSL Cups will be held at the new John F. Patrick Sports Complex in Lakewood Township on Sunday, July 30th. MSSL is a third year regional soccer league featuring some of the most competitive soccer clubs in the northeast in which Boca is a founding member.
Lakewood To Host 2006 MSSL Cups
Boca U23 team will vie for league championship at the new John F. Patrick Sports Complex
LAKEWOOD, NJ (July 18, 2006) – The Jersey Shore Boca U23 men's soccer team will compete for the Mid-Atlantic Summer Showcase League (MSSL) Championship in their own backyard as league officials announced today that the 2006 men's and women's MSSL Cups will be held at the new John F. Patrick Sports Complex in Lakewood Township on Sunday, July 30th.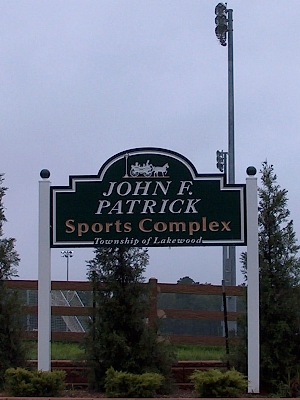 MSSL is a third year regional soccer league featuring some of the most competitive soccer clubs and elite soccer teams from NJ, NY, PA, CT, DE and MD in which Jersey Shore Boca is a founding member.
The league fosters high-level competition during the summer months at both the youth and adult ages in both men's and women's divisions.
The adult level of MSSL is specifically designed for collegiate players under the age of twenty-three and is fully sanctioned by the United States Adult Soccer Association (USASA), the national governing body for adult amateur soccer.
The 2006 MSSL Cups will feature the league's top men's and women's teams based on their 2006 overall regular season records competing in a one-day tournament elimination format that will ultimately crown an overall men's and women's champion.
"On behalf of our entire soccer club, I would like to thank the Township of Lakewood and especially Committeeman Charlie Cunliffe and Recreation Director Jeff Shapiro for helping to arrange this tremendous soccer competition. This by far has to be the most prestigious soccer event that the jersey shore area has hosted in the past several years. The new John F. Patrick Sports Complex is a great venue to hold the MSSL Championships and all fans attending should be treated to some very entertaining and enjoyable soccer" mentioned Walt Konopka, a member of the Jersey Shore Boca Board of Directors who also coaches the Boca U23 men's team that will compete for the MSSL Cup.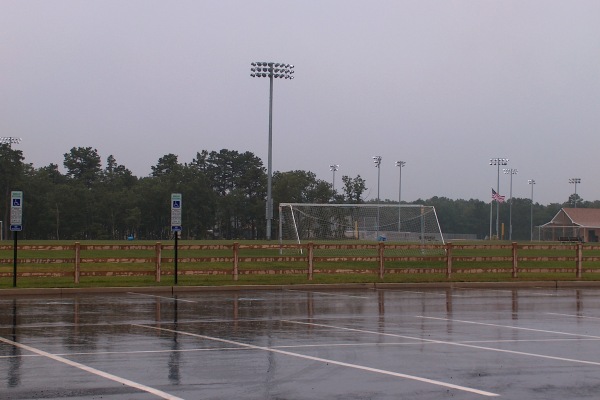 "And the fact that our Boca U23 team will compete for the league championship basically in our own backyard with easy access for all shore area soccer fans, coaches and players of all ages to attend, makes it even that much better" finished Konopka.
In addition to the MSSL Cups, all youth and recreational soccer players in attendance at the John F. Patrick Sports Complex on July 30th will be able to participate in free soccer skill demonstrations and clinics directed by MSSL coaches, players and other special guests which will be held throughout the day.
Specific times and details of the free clinics and demonstrations will be announced at a later date. Any player interested in participating should wear shin guards and bring their own soccer ball to the Complex.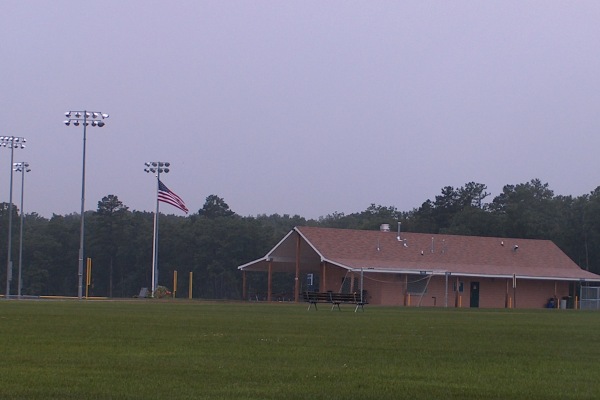 Named for former Lakewood School's Superintendent John Patrick, the 40+ acre complex which opened on April 1st of this year, hosts six soccer fields and four baseball fields, equipped with lighting for night games, ample parking, restrooms, plus a full service concession stand which will be fully open for business during the MSSL Cups.
"We are thrilled that we are able to hold our league U23 championships this year at such a fine facility. All the MSSL league directors, staff and administrators would like to thank Lakewood Township and all the individuals who helped make this happen" said Bohdan Porytko, MSSL League Director.
"This is a great event for the Lakewood community overall, our Lakewood soccer programs and for the hundreds of soccer fans in our Township. We look forward to this year's MSSL Cups being here and to the possibility of a continued relationship with the league" added Jeff Shapiro, Lakewood Recreation Director.
The complete field of men's and women's teams participating in the 2006 MSSL Championship Cups including game times and opponents will be finalized and announced early next week after the MSSL regular season comes to an end this Sunday July 23rd.
Teams will be seeded for the MSSL Cups based on league standings with two additional "Directors Picks" based on strength of schedules and winning percentage.
The Boca U23 team has clinched a spot in the men's MSSL Cup Championship as Boca is currently the only undefeated team in league play (9-0-1) and currently in first place in the MSSL U23 men's division, a spot they have held for six consecutive weeks.
Boca will look to clinch the #1 men's seed in the 2006 MSSL Cup this Sunday as they will play their two remaining regular season MSSL games at Ft. Dix.
Last weekend the Boca U23s advanced to the semi-finals of the USASA Regional U23 Championship Tournament on Sunday morning at the Ukrainian National Sports Center in Horsham, PA before loosing 1-0 to national power FC Delco (PA).
That was the first loss for the Boca U23 team since May 13th when they dropped a 1-0 decision to the Delaware Dynasty of the USL's Premiere Development League in a full exhibition game played at the John F. Patrick Sports Complex.
The Jersey Shore Boca men's U23 team is officially sponsored by Surf Taco, a popular Mexican themed restaurant chain with locations throughout the jersey shore.
Boca has been a fixture in the soccer community since 1978 and is one of the most respected soccer clubs on the East Coast.
The Club is celebrating their 28-year anniversary in 2006.
For more information about the Boca U23 team, directions to the John F. Patrick Sports Complex and all other the Jersey Shore Boca programs, logon to the Club's official web site at www.jerseyshoreboca.com

news