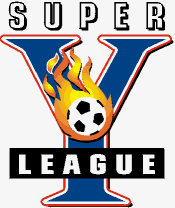 With some of the top soccer clubs in the country participating, the Super Y-League Mid Atlantic region is assured of being one of the more tightly contested and entertaining regions in the country. Boca will be a part of that mix when they begin their 2003 Super Y-League campaign tonight when three teams will host FC Delco. Here is the SYL's summary of the Mid Atlantic Region.
Mid Atlantic Region begins fourth season
Region loaded with teams – heated rivalries will offer new action in 2003
June 3, 2003 (Tampa FL) With some of the top soccer clubs in the country participating, the Super Y-League Mid Atlantic region is assured of being one of the more tightly contested and entertaining regions in the country.
A burgeoning rivalry between professional club DC United and club soccer giants FC DELCO is one highlight of the region. Add to the mix the highly-regarded Philadelphia Soccer Club, the A-League's Richmond Kickers and new league member Baltimore Bays and you can see the region is loaded.
On the girls side, the highly-regarded Long Island Lady Riders have three teams entered. Other clubs fielding competitive teams in boys and girls play include Super Nova, Parsippany SC, Tri-State Soccer Academy, Met Oval, Northern Virginia Majestics, Chesapeake Athletic, Jersey Shore Boca, South Jersey Barons/Banshees, New Jersey Stallions and Match Fit Academy.
PSC Coach Jody Roberts said the appeal of the Super Y-League is simple.
"When I was a (Division I) assistant coach and went out to recruit players, there was a marked distinction (in league matches)," Roberts said. "You knew you were guaranteed to see top players. It mirrors the youth team programs in other countries."
Richmond Kickers Youth Soccer Club Executive Director Jason Kelly said the Super Y-League allows his organization to pursue a more top-to-bottom developmental system.
"It allows us to properly develop players to eventually feed into the A-League team," Kelly said. "The only way that is going to to work (as a true feeder system) is for the teams to be in a professional youth league where, week in and week out, there is solid competition, as opposed to other leagues where we don't get competition until we're in the state finals or something. We start with rec leagues for the small kids. With the Super Y-League, the PDL and the A- League, we can continually develop a player to the professional level. That's the best thing for soccer as a whole, not just for us."
Anthony Adams, one of the coaches for new league members Baltimore Bays, said the promise of a more rounded competition helped convince the club to get involved with Super Y-League.
"We want to keep providing a good level of play for the kids through the summer," Adams said. "It's important for them to keep getting that opportunity if they are going to develop. We've heard good things about it. Everyone's got questions about the future of soccer. We're just trying to be a part of it anyway we can."
Published from USLsoccer.com
June 3, 2003.

news