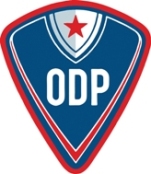 Soccer America Executive Editor Mike Woitalla looks at one of the long-standing issues on player development in the United States. After nearly three decades since the creation of the Olympic Development Program, the question remains: Are we finding the best players that this huge nation has to offer?
The Fruits and Flaws of ODP
By Mike Woitalla
Executive Editor, Soccer America Magazine
AN EXTREMELY TALENTED YOUNGSTER — national team material according to his club coach — has his parents drive him six hours to attend a U.S. Youth Soccer Olympic Development Program (ODP) camp. He trains some but ends up watching most of the games from the bench.
Quite upset about the whole venture, he and his parents agree it's a waste of time and money.
Another boy attends a summer camp hosted by a major university's soccer program. The assistant coach encourages him to attend Sunday ODP sessions, which the boy enjoys immensely. They lead to spots on the state and regional teams, and eventually the U.S. U-17 national team.
Such stories of disappointment and success have swirled around the U.S. Youth Soccer ODP since it launched in 1977 to identify players for the U.S. national team program.
In 1978, fewer than one thousand players took part. In 2005, more than 100,000 entered the process that starts with tryouts at a local level and leads to the national team pool.
USYS oversees its ODP while the four regions and 55 state associations create their own selection format and choose the coaches who will pick the players.
It's a multi-million dollar venture whose direction is dictated by administrators who must please the other administrators who elect them and the parents who provide the bulk of the funds.
Since its inception and up to this era in which the USA has more children playing soccer than most of the countries the U.S. national team competes against, doubts have been cast on whether the ODP system finds the best talent for the national team pool.
A chief concern is the cost. ODP fees and travel can add up to thousands of dollars per year for a player, especially when combined with the costs of playing club soccer. Imagine what American basketball or Brazilian soccer would look like if players from low-income backgrounds were shut out.
The reliance on tryouts has its flaws.
Throwing players together who don't know each other won't bring out the best in certain personalities or certain types of players.
Many of the coaches at state and regional levels are college coaches. ODP provides them a chance to scout and connect with future recruits while many ODP administrators unabashedly defend the high costs to parents by implying that college scholarships beckon.
The college game is different than international soccer. Is an ODP college coach inclined to advance the kind of players he may want to see on his campus over the player who, whether because of playing style or academics, isn't suited for NCAA ball?
During its evolution, USYS ODP has increased its demands on players' time. Regional teams travel abroad and to myriad competitions within the United States. State teams compete for a national championship.
So club coaches complain about having to give up their players to ODP events that conflict with their own ever-expanding schedules — while ODP's advocates tout the kids' experience with other select players as beneficial to their development.
The standard opinion of American youth soccer coaches is that ODP has been very successful — and that it has many flaws.
Billy McNicol, who played pro ball in his native Scotland and in the USA, was heavily involved in USYS ODP for about two decades, first as Region IV head coach in the early 1980s, then in Utah, Montana and Southern California. Players he advocated for Cal-South's ODP included Landon Donovan, Eric Wynalda, Joe-Max Moore and Jovan Kirosvki.
"I was around back when it was called 'state select,"' he says. "I thought it was a marvelous, marvelous idea.
"Once they managed to get this title, Olympic Development Program, they found out very quickly that parents would pay $500 for a T-shirt, because that's really all it is. They went into the camp business instead of the player development business.
"Let's not talk about the handful who made it. Let's talk about the thousands who were overlooked."
He finds the fees especially problematic.
"I had my days of standing before the regional committee saying please don't charge good players more money," he says.""And the problem was you can still produce a pretty good team and make money. The teams they put out are not bad."
But he remembers players he pushed for who others wished to leave behind.
"We had to battle to keep Eric Wynalda because they thought he was an arrogant SOB, and I said, isn't that what we want?" McNicol says. "We had to fight to keep Joe-Max Moore in the program. Joey was a very small, slight boy, a late bloomer, and we were getting hammered. He would have been dumped nowadays."
To address the problems of cost, regions and states have created scholarship programs. Region I, whose ODP budget is about $2 million for boys and girls, sends $6,000 to each of its states to fund players unable to pay, and Region I director Bob Palmeiro says states contribute as well as, citing Eastern New York's $30,000.
"There's no inner-city kid or kid from a poor background that can't participate," he says.
"That's a misnomer."
But youth soccer fees strain even a middle-class family's budget.
McNicol says, "I'm sure every region has their token scholarships. The harsh reality is for every kid selected to represent the state, it should be a free passage. What were you selected to do? Spend more money? I don't follow that."
Moreover, to obtain aid, a player and his parents must be aware of the opportunities. The question remains as to how far USYS has penetrated communities such as the Hispanic population.
Fortunately, there have in recent years emerged other avenues to reach the national team pool. The Federation has increased its staff of full-time coaches and created outreach programs, headed by coaches such as Juan Carlos Michia and Rene Miramontes, whose latest venture is to connect with Latin adult leagues in which promising Hispanic teens often play.
U-17 coach John Hackworth has a staff of four assistants who, aside from their duties at the residency camp in Bradenton, Fla., scan the nation for talent. Each coach spends a couple of hours a day communicating with club, regional and state coaches about players.
"We try to identify and scout the best players in the country," Hackworth says, "whether they've played just pickup games or whether they're on the best club team or whether they're on the regional ODP team, if we feel they deserve to be in national team camp, we bring them in."
Ten of the 40 players who are currently in U-17 residency did not arrive through USYS ODP.
"The Super Y-League has its own Olympic Development Program," Hackworth says. "U.S. Club Soccer has their identification program. We look at everything we can."
The Super-Y League launched its ODP in 2003 and differs from USYS in that players are evaluated during their club play, which helped Josmer Altidore reach MLS via Bradenton.
No doubt, USYS ODP can take credit for bringing the national team program to its current state. But elite clubs, showcase tournaments and private sector identification programs have created more options for younger players. They also present competition for USYS ODP, which encourages to improve.
The downside is the inclination for players to take part in too much. A recent survey of U-15 national team players who take part in ODP, club ball and other programs responded that they played up to 100 games a year and attended some 170 practice sessions.
Players (and parents) must be convinced that they needn't do it all.
U.S. Club Soccer holds id2 annual camps in which players only need to pay for transportation. A player could, for example, forgo the USYS step-by-step process and instead be seen during the U.S. Club Soccer combine.
U.S. Soccer also sends its coaches to major club events, of which there is no shortage. Yet another national championship was launched with the Red Bull League 17, which U.S. Soccer staff coaches will observe. Starting next year, MLS clubs will field youth teams.
The boy at the start of this article who gave up on ODP was David Arvizu. His Pateadores club coach, Brian Wallace, convinced national team scouts to watch him in Coast Soccer League action.
Arvizu ended up at Bradenton and starred for the U-17s at the 2005 U-17 World Cup with David Nakazawa, the boy who went the ODP route after then-UCLA assistant coach Steve Rammel steered him there.
Another U-17 World Cup teammate, now with German club Mainz, was Neven Subotic, a naturalized immigrant from Bosnia, whom Hackworth spotted playing pickup ball in Bradenton, home of the residency program.
The net, imperfect though it may be, is larger than ever.
(This article originally appeared in the December 2006 issue of Soccer America Magazine.)
news