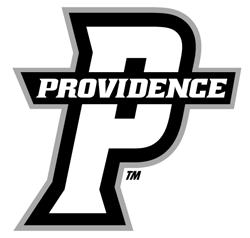 Toms River East senior and Jersey Shore Boca GK signs with Providence College. Feature article in the Ocean County Observer – Published February 17,2003.
Toms River East senior signs with Providence College
Published in the Ocean County Observer 2/17/03
Providence College men's soccer coach Chaka Daley announced that five student-athletes, including Jersey Shore Boca goalkeeper and Toms River High School East senior Chris Konopka, have signed a National Letter of Intent to attend Providence College and play soccer for the Friars in the fall.
The other student-athletes include David Chase (Morris Plains), Connor Curran-Hays (Camp Hill, Pa.), Scott Hankard (Glastonbury, Conn.) and Joseph Weill (Merrick, N.Y.) A sixth student-athlete, Michael King (Ashland, Mass.), also has committed to attend Providence and will join the other five players beginning in September 2003.
"Our staff feels that we have compiled a talented group of student-athletes who will compete for a starting spot on our team and can compete in the Big East Conference early in their college careers," Daley said. "Some of these newcomers will impact our team immediately giving us an added dimension to our program."
Providence College finished the 2002 soccer season with an overall record of 7-11-0 and 5-5-0 in the Big East regular season. The Friars advanced to the quarterfinals of the 2002 Big East Tournament where they lost to Boston College. Daley was appointed the third head men's soccer coach in Providence history on July 18, 2000. He completed his third season in 2002.
Konopka chose Providence over West Virginia, Seton Hall, Rutgers, American University, Rhode Island, Boston University, East Carolina and Long Island University, who were also heavily recruiting his goalkeeping services.
The senior from Toms River East will follow the footsteps of another former Jersey Shore Boca standout Johnny Martin, who played soccer for the Friars from 1987-1991.
Martin also graduated from Toms River East and was a member of East's New Jersey State Interscholastic Athletic Association Group IV championship team of 1985. Martin was also a fixture in the Jersey Shore Boca youth program and played under former Boca coach Don Yerks.
As one of the Providence College's all-time greats, Martin currently ranks 4th on the all-time Providence scoring list with 21 goals. He also ranks 5th all-time in points at Providence with 56. Martin registered 21 goals and 14 assists in his career at Providence.
At the club level, Konopka is also a long-time member of the Jersey Shore Boca youth program and was a part of the Boca USL Super Y-League teams for 2002 and 2001. He was named the USL Super Y-League "National Player of the Week" on May 21, 2001 for his 11-save effort against national powerhouse FC Delco.
He is also a current member of the United States Youth Soccer Region I Olympic Development Program team and a four-year member of the New Jersey ODP state team.
Konopka, who stands 6-foot-4 and weighs 200 pounds, was also nominated for the prestigious Adidas ESP program in 2002 and 2001.
"Chris has developed into one of the top young goalkeepers in the Northeast and maybe even in the nation. During his club career with us, Chris has played extremely well against some of the best young soccer talent in the United States in the Super Y-League as well as with the Region I program," said Walt Pericciuoli, USSF 'A' license coach and Director of Coaching for Jersey Shore Boca. "Chris has made an excellent choice to continue his soccer and academic career at Providence."
Throughout his club career, Konopka propelled his Boca teams in numerous state, regional, national and international competitions. During July of 2000, Konopka led his Jersey Shore Boca under-16 team over an eight-game, seven-day period to the championship match against Denmark at the internationally renowned USA Cup in Blaine, Minn.
At the high school level, Konopka is a three-year varsity starter for coach John Crowley. He was named team co-captain in his senior year.
As a senior, he led East to a 9-9-2 mark and a berth in the NJSIAA state playoffs. In 20 games Konopka allowed 25 goals for a GAA of 1.25 per game, made 133 saves, had a save percentage of 84.18 and recorded four shutouts.
For his efforts during his senior year, Konopka was honored by the National Soccer Coaches Association of America being selected as a 2002 NSCAA/Adidas High School Regional All-American.
He also was named as one of New Jersey's Top 51 high school players in 2002 receiving 2nd team All-State, 1st team All-State Sectional (Ocean, Monmouth, Mercer and Middlesex counties), 1st team All-Conference (Shore), 1st team All-County (Ocean) and 1st team All-Division (A-South) honors from the Soccer Coaches Association of New Jersey.
Konopka also received 1st team All-County honors from both the Ocean County Observer and The Star Ledger of Newark, 2nd team All-Shore honors from the Asbury Park Press and 3rd team All-State Group IV honors also from the Star Ledger.
Konopka finished his 56-game high school career with an overall record of 26-23-7. He allowed only 66 goals and has a career GAA of 1.18. Konopka made 402 saves, and a save percentage of 85.90 in his three years at East. He also recorded 14 shutouts, just one short of matching the all-time Toms River East High School shutout record.
Academically Konopka is a four-year honors student at East. He has a 3.88 GPA and ranks in the top 20 of his senior class of 469 students. He plans to peruse a computer graphics and design major at Providence.
from the Ocean County Observer
Published on February 17, 2003
news