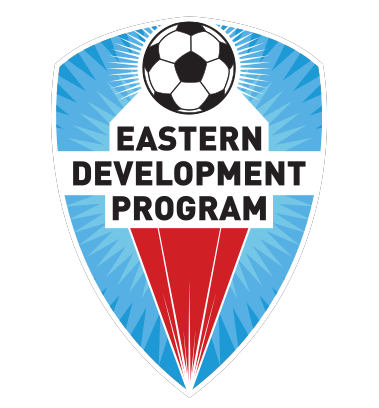 Jersey Shore BOCA has partnered with the Eastern Development Program (EDP) to provide local area athletes with a more complete youth soccer program.
EDP is widely considered one of the top youth soccer leagues on the East Coast.  EDP's mission is to support soccer programs in the region which are professionally managed with player development as their primary focus.
EDP has recently recognized Jersey Shore BOCA as "a top valued All-In member. The club's full commitment to the EDP Youth & Collegiate Level Leagues will propel the league's mission of providing its players, and teams, with a developmentally appropriate and competitive game each week."  Read EDP's full press release.
The EDP partnership provides numerous benefits for BOCA members – a quality league schedule, outstanding tournament experiences, additional training & development opportunities (EDP TIP), college exposure events (EDP TIP to College, EDP Triangles & Quadrangles) and more.
"Jersey Shore BOCA is proud to become an EDP All-In Club.  EDP provides a highly competitive league, quality tournaments and increased exposure for our members, which fully supports our mission of advancing players to the next level."
-Guy Lockwood, President
"We are proud to welcome Jersey Shore BOCA as an All-In Club.  Jersey Shore BOCA is a top-notch organization that places development of the individual player at the forefront of its mission.  Jersey Shore BOCA has always been a pleasure to work with and truly are a professionally managed club both on and off the field."
-James Watson, EDP Regional Director
Jersey Shore BOCA has been a fixture in the soccer community since 1978 and is one of the most respected soccer clubs on the East Coast.
Read more about Jersey Shore BOCA & EDP.